Welcome To Alfa Kidney Care
Modern Approach with Advanced Treatment
Alfa Kidney Care is one of the leading kidney specialty and nephrology hospitals in Ahmedabad. It is the ultimate destination for all kinds of kidney and urinary tract ailments. Also, it provides immunosuppressive therapy and kidney consultation services.
Dr. Ravi Bhadania is a proud doctor-entrepreneur, owning Alfa Kidney Care. He is a passionate and well-qualified nephrologist and transplant physician having rich experience working with well-established and well-reputed hospitals and on the academic front. He is an esteemed individual in the Indian Society of Nephrology and the Indian Society of Organ Transplantation.
Highest Quality Care
Complete Kidney Solutions in One Place
Experience is what makes the individual what he/she is today. Similarly for Dr. Ravi Bhadania his experience is what proves his mastery over others. Not just a medical experience, but he has also had a decent academic experience as a professor.
Some hospitals he has worked with are namely- Epic hospital SAL hospital HCG hospital Sterling Hospital SGVP hospital and Trisha Hospital.

He was an assistant professor and ICU Physician at Dhiraj Hospital SBKIMS Sumandeep University Vadodara.

Dr. Ravi Bhadania was a senior resident expert at Gujarat Adani Institute of Medical Sciences Bhuj and at the Dept. of Nephrology SGPGIMS Lucknow.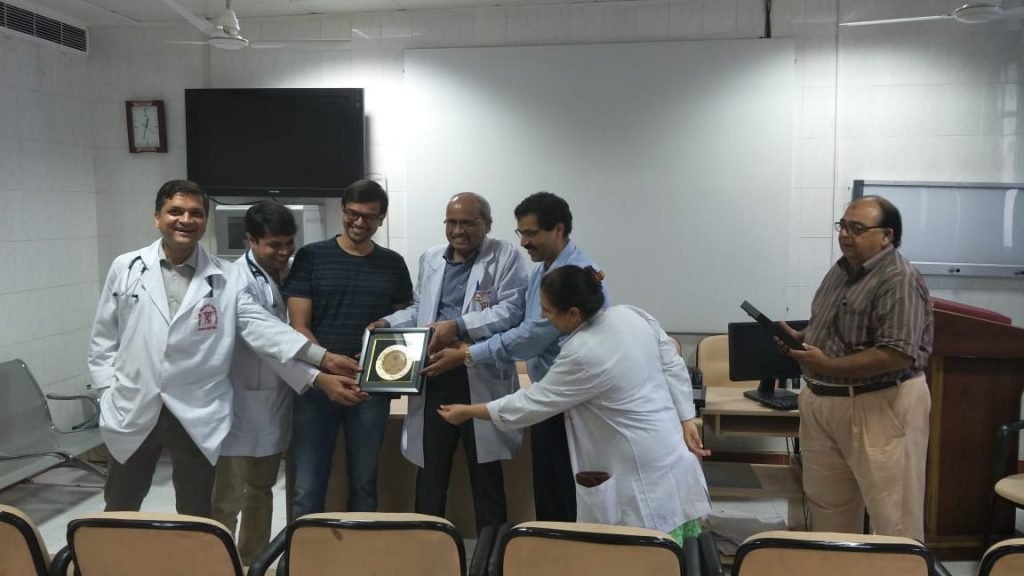 Patient Convenience
World-Class Facilities for Top-notch Kidney Care
- Emergency support and urgent treatment in case of mishaps and accidents. We're there for you always.
- We utilize modern tools, and equipment backed by high-quality medical education for a comfortable & flawless procedure.
- Our intricate consultation services show you what's the best medical treatment to go for according to your need.
Top Level Doctors
Porta semper lacus at cursus primis ultrice in ligula risus an auctor tempus feugiat dolor
Qualified Facilities
Porta semper lacus at cursus primis ultrice in ligula risus an auctor tempus feugiat dolor
Medical Counseling
Porta semper lacus at cursus primis ultrice in ligula risus an auctor tempus feugiat dolor
Modern Equipment
Porta semper lacus at cursus primis ultrice in ligula risus an auctor tempus feugiat dolor
Professional Services
Porta semper lacus at cursus primis ultrice in ligula risus an auctor tempus feugiat dolor
Emergency Help
Porta semper lacus at cursus primis ultrice in ligula risus an auctor tempus feugiat dolor
Opening Hours:
| | | |
| --- | --- | --- |
| Mon - Sat | - | 11:00 PM - 7:00 PM |
| Sun | - | CLOSED |